-92%
Multifunctional
Contains Antioxidants
Eye Health
Gut Health
Heart Health
Immune Support
Joint Health
Kidney Health
Skin Health
Key Benefits
Contains a blend of glucosamine, chondroitin and MSM to encourage mobility for the hips and joints, while also utilizing CoQ10 and folic acid to support the heart.
Digestive Probiotics and Enzymes may help with stomach health, while Vitamin A, Cranberry, and Vitamin C encourage a healthy immune response.
Blend of Cod Liver Oil, Biotin, Vitamin A, Vitamin E, and B-Complex Vitamins helps to keep skin supple and coats shiny.
Loaded with blend of B-Complex Vitamins that work together to provide powerful bladder, kidney, and urinary tract support.
Contains Lutemax®, Vitamin A, Cod Liver Oil, CoQ10, and Vitamin B-12 to support vision and cognitive function, helping to keep your senior canine happy and active.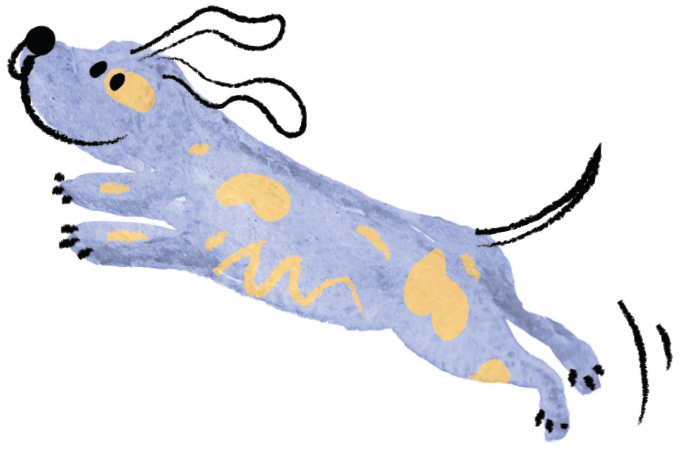 Daily Feeding Instructions
Ingredients
Per Softchew (3g):
Chondroitin Sulfate
30 mg
Compound Minerals (Zinc, Manganese, Selenium, Copper, Iron, Calcium, Phosphorus, Potassium, Sodium, Iodine)
30 mg
Gut Health Blend (Amylase, Protease, Lipase, Cellulase, Lactase, Bromelain)
30 mg
Calcium Pantothenate
9 mg
Vitamin B2 Riboflavin
6 mg
Vitamin B6 Pyridoxine
6 mg
Curcumin Rhizome Extract
2 mg
Vitamin B12 Cyanocobalamine
6 mcg
Compound Probiotic
1 billion CFU
Lutemax® is a trademark of OmniActive Health Technologies Ltd.
Other Ingredients:
Natural Chicken Flavoring, Whole Egg Powder, Pumpkin, Psyllium Husk, Sweet Potato Powder, Brewer's Yeast, Flaxseed Oil, Fish Oil, Chicken Liver Powder, Coconut Glycerin, Rosemary Extract, Mixed Tocopherols, Sorbic Acid (Natural Preservative)
Caution
Do not exceed the recommended dose. In the case of accidental overdose, contact a veterinary professional immediately. Discontinue use of product if symptoms are worsening.
Keep out of reach of children. Store in a cool, dry place.
Translation missing: en.general.search.loading